Visiting Florence
Florence is one of the most beautiful cities in the world and a destination point for many families traveling in Europe. And while there is no limit to the things to see and do in this Tuscan hotspot, getting from A to B can be a little tricky. 
Canadian Island is a resource centre for travelling families who are new to our favourite city. We have the inside knowledge on the best places to stay, restaurants to eat out at and venues to visit with your kids.
Summer Camps
Visiting Tuscany this summer but not know what to do with the kids? During June and July we run sleep over camps for juniors and teens. Each camp is designed specifically for kids from mixed language backgrounds and encourages cultural awareness. Your son or daughter will have fun mixing with local children, learning a new language and enjoying a full cultural immersion. For a 9 to 5 reprieve near Florence, we also have a day camp that follows a similar but slightly shortened program.
Both camps offer an exciting, child-oriented cultural experience for your son or daughter.
CANADIAN ISLAND SERVICES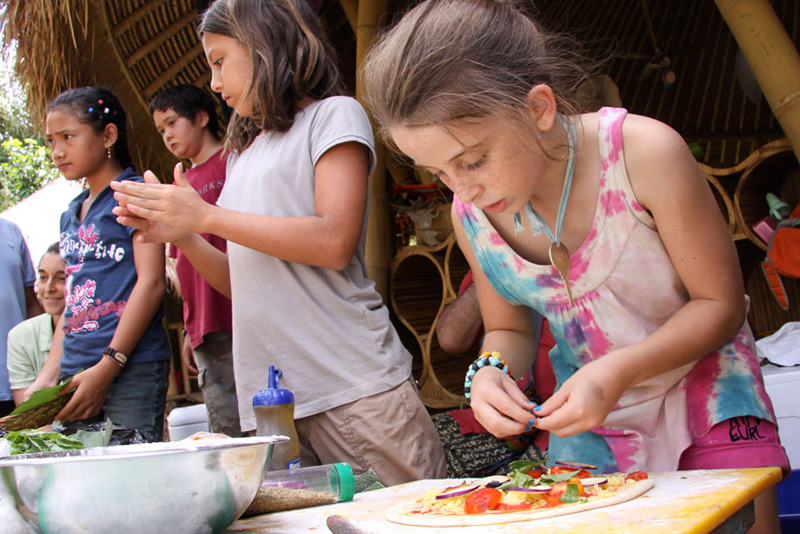 Canadian Island has extended its leading teaching and educational program to young people on vacation in Florence, Italy. Our Renaissance 2014: Workshop includes a range of activities suitable for juniors and teens, run by specialised staff.
Sculpture
Introduction to using space effectively
Modelling objects using a range of materials
Working with different finishes 
Painting
Learn the painting techniques that made Renaissance artists famous
Experimenting with colours using eggshells
Painting on natural surfaces
Mosaic
Introduction to Italian mosaics
Creating a mosaic using diverse techniques
Experimenting with materials such as paper, glass, ceramics and tiles
Woodwork
Woodwork techniques, assembling objects and safety basics
Making wooden objects, toys and sculptures
Painting and decoration
Puppetry
Introduction to traditional Italian puppetry
Making one or more puppets using new and recycled materials
Jewellery making
Introduction to jewellery design
Create design using beads, metal and fabrics
Develop individual packaging
Leatherworks
Introducion to the leather laboratory
Learn how to cut, sew and shape leather to size
Make leather purse, bracelet or phone cover
Recycled Art
Fuel creativity in a recycled art workshop
Themed Workshops
Special workshops for Easter, Christmas and local fares
Graphic T-Shirts + Fashion
Design your own t-shirt logo
Print t-shirt using your unique stencils
Italian Kitchen
Artisan bread-making class
Learn traditional Tuscan baking techniques
Bake using organic ingredients
Tuscan Biscuits
Make traditional Italian biscuits
Learn about Tuscan baking techniques
Please note: Our three-hour workshops operate during the week and weekends – and can be personalised to suit your travel schedule. All workshops are adapted according to age. Advance notice is required to organise and tailor specific workshops, and there is a maximum of four children per workshops. Materials used in our workshops are provided by Canadian Island.
Other services we provide: 
– Morning day care service (English and/or Italian speaking)
– Saturday morning activities at Canadian Island
– Babysitting
– Private Italian lessons
– Day camp  (possibility of 1 day attendance)
–  Residential camps
– Kindergarten and day care services
– Help finding last minute babysitters
– Organise lodging at B&B's, local hotels, apartments and private villas